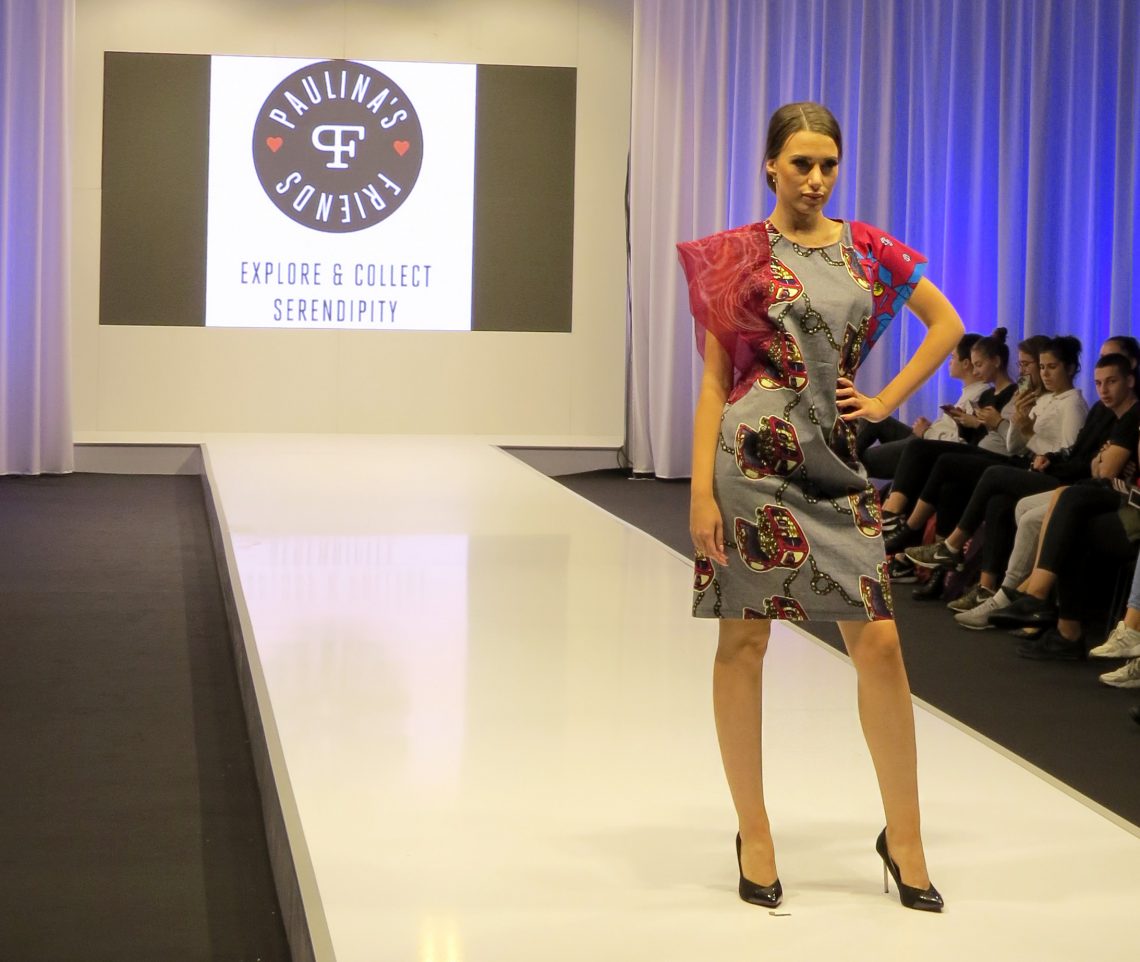 One of a kind statement creations by Paulina's Friends
19.12.2019
Paulina's Friends is a wearable haute couture fashion & textile design brand from Berlin. It was presented at TexTailor Expo in November 2019, where Bulgarian Fashion Association had a booth.
Paulina's Friends is founded in 2018 by entrepreneur, art historian and author Paulina Tsvetanova. She lives her childhood dream of being a couturier. One of a kind statement creations, embodying an unique emotional story.
Unisize. Unisex. Uniseason. Unique. Ageless. Wearable art. Flamboyant mix of patterns, colours, evolving shapes & textures. Powered by serendipity.
Based on handpainted abstract vibrant statement patterns. Tailor-made Personalized & customized art fabrics. Rare high quality natural eco Friendly fabrics. Digitally printed. Slow & fair fashion. Handmade in a one-woman workshop in Europe. Sustainability. Awareness for craftsmanship, artisan & world cultural traditions. Individuality. Extravagance. Bravery. Multicultural. Ethno. Equality. Maximalism. Anarchy. Unconventional stylistic experiments. Beyond borders. Avantgarde. Eclecticism. Mixandmatch. Patchwork. Personalised. Each human being is unique. Each item is a piece of art, like you and your personal distinctive story.
PAULINA'S FRIENDS is the name of the heart project of the 35-yearold art historian, fashion designer, inspirer, identity coach and author of Bulgarian origin Paulina Tsvetanova. The whole thing started as a creative agency for contemporary art, design and vintage fashion in the concept mall Bikini Berlin. After that Paulina moved the art gallery PAULINA'S FREUNDS (later called "serendipity store") to the downtown of Berlin. The focus is on extraordinary emotional concepts and the personality of the customers behind the wearable art fashion with the label PAULINA'S FRIENDS. The principle of success is playing with eclecticism and lucky coincidence.
More about PAULINAS FRIENDS FASHION:
You May Also Like