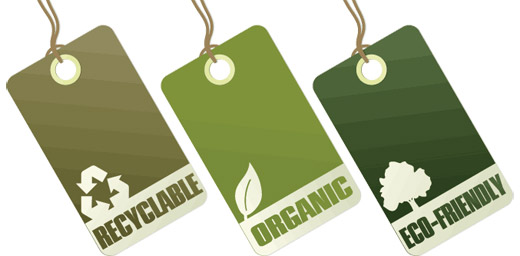 What is sustainable fashion
21.10.2019
Bulgarian Fashion Association in partnership with Be Global Fashion Network started an initiative to communicate the principles of sustainable fashion among its members. The project continued two weeks and below you can see a detailed guide on sustainable fashion.
What is Sustainable fashion?
Sustainable fashion is a design philosophy for producing clothes, shoes and accessories in environmentally and socio-economically sustainable manners and to encourage more sustainable patterns of consumption and use, which necessitate shifts in individual attitudes and behaviour. Sustainable fashion is also called eco-fashion and can be seen as an alternative trend against fast fashion.
Sustainable fashion products
A product is called sustainable when it is manufactured with environment-friendly raw materials, technologies and chemicals and respect for people – workers, local people, consumers.
During the process of creating ready-to-wear garments from raw materials, there are many critical points, in which the business can choose materials and technologies, which have either inferior or superior eco and social qualities.
The eco-friendly raw materials are:
– natural fibers, which are recycled or produced with water or land saving techniques. They should not involve cruelty to animals.

– man-made fibers from recycled materials, which are produced with low impact on the environment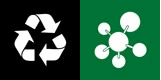 The manufacturing processes with superior quality includes:

– water and energy saving, reduction of waste and CO2 emissions, designs that are easily recyclable

Companies that choose these techniques manage supply chains, which ensure fair working conditions and wages and support the development of local society

Nowadays there are more and more fashion companies, which choose the path of the sustainability and they work hard to show the customers the hidden value of the environmental and social friendly way that they make fashion.
'Sustainable fashion is part of the larger trend of Sustainable Design where a product is created and produced with consideration to the environmental and social impact it may have throughout its total life span, including its 'carbon footprint' (wikipedia.org)
So, one garment is sustainable, if its manufacturing process protects the environment and respects people (it is ethical).
But which are the different aspects of Sustainability in Fashion?

CO2 Management – Adoption of technologies and measures specifically aimed at reducing or compensating CO2 emission in production process (for example adding filters).

Waste Management – Adoption of waste saving technologies and measures (for example reuse, recycle or upcycle).
Water Management – Adoption of water saving technologies and measures in the production cycle. Waste water improvement.

Energy Management – Use of renewable energy (solar, wind, geothermal energy, living plants, hydroelectric) and use of energy saving technologies and measures.

Accountability – Adoption of documents and tools for sustainability steering, management, measurement and communication.

Stakeholder Engagement – Social dialogue, management for stakeholders, human resources engagement, responsible supply chain management, corporate volunteering.

Charity – Core business related corporate activities, supporting local communities (joint ventures, sponsorship, internships).

Sustainable Procurement – Adoption of technologies and measures of sustainable procurement which are not directly related to the production processes (for example using recycled paper and paper use reduction).

Recycled/2nd life – Fabrics, clothing and accessories made from recycled – pre or post consumer – or second life fibres or materials (for example recycled polyester, fabrics from natural materials like orange peels, apples, fish skin, etc.)

Craftsmanship – Fabrics, clothing and accessories developed with traditional artisanal techniques that preserve local know-how, traditions, heritage and their passing across generations.

Fair and Ethical Practices – Use of Social Cooperatives in the fabrics, clothing and accessories production process, adoption of Fair Trade practices, social solidarity activities, etc.

Organic – Certified organic fabrics, clothing and accessories, which are produced with organic certified raw materials. See a Guide to Ethical Fashion Certifications

Km0 – Fabrics, clothing and accessories produced within a supply chain where the manufacturing phases are carried out locally in order to reduce long distance transportation emissions and pollution.

Traceability – Fabrics, clothing and accessories with a traceable supply chain and with a traceability label associated to the product. Read more about a traceability system for cotton

Sustainable Production, Dyeing and Finishing – Fabrics, clothing and accessories, which are processed with innovative energy and water saving techniques, free of harmful chemicals, with low emissions or with traditional techniques that improve the overall environmental footprint (for example natural dyes).

Innovative Biopolymers – Fabrics, clothing and accessories made with latest generation biopolymers, which are biodegradable and from renewable sources.
Animal Welfare and Biodiversity – Use of raw materials collected, produced and transformed with no cruel practices against animals and with methods and criteria that protect and preserve the biological diversity.
Sustainable Raw Materials – Fabrics, clothing and accessories, which are made from materials with specific sustainable characteristics – certified wood, linen, cotton and other fibers from sustainable sources; natural colors fibers, etc.