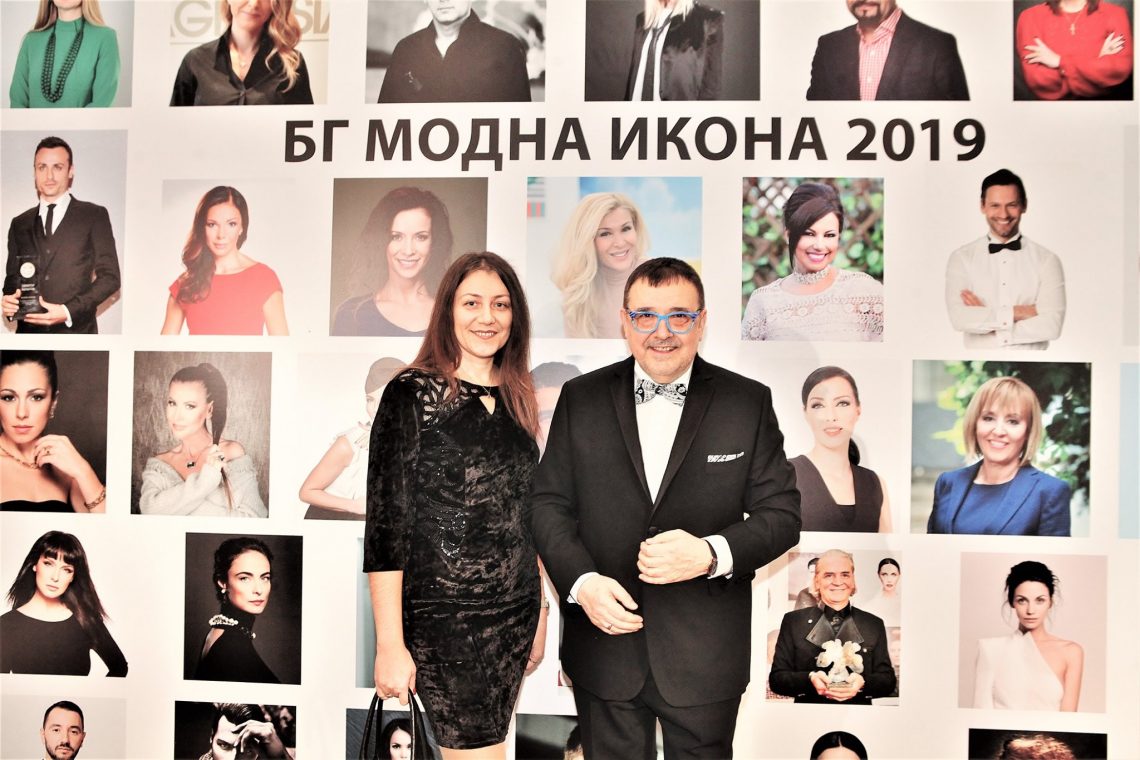 Bulgarian Fashion Association at "BG Fashion Icon 2019"
27.12.2019
The Academy of Fashion and its Chairman Professor Lyubomir Stoykov, awarded the most stylish and successful Bulgarians for the eleventh consecutive year. Raina Kabaivanska, pop singer and actress Poli Genova, Vasil Petrov and actor Ivaylo Zahariev are the winners of the "BG Fashion Icon 2019" in the "Art" category. Ivet Lalova is "BG Fashion Icon 2019" in category "Sport", the TV presenter Tsvetanka Rizova from BTV received the prize in the "Media" category and in the Business category were awarded Boyana Sharlopova – Member of the Board of Directors of Sharlopov Group and Maxim Behar.
There was a fashion show before the awarding ceremony, in which their collections presented Bulgarian brands and designers, among which the members of Bulgarian Fashion Association – Blink, Paloma Fashion, Terry's Fashion Style, Axel Hardy, Banderol, Jana Jekova, Romantika Fashion.
The presenter of "BG Fashion Icon 2019" was the charming Gery Doncheva, who wore a dress of the designer Radoslava Lazarova, Blink.
Photo:
Silvia Kabaivanova, Chairman of Bulgarian Fashion Association and Professor Lyubomir Stoykov, Chairman of the Academy of Fashion
You May Also Like