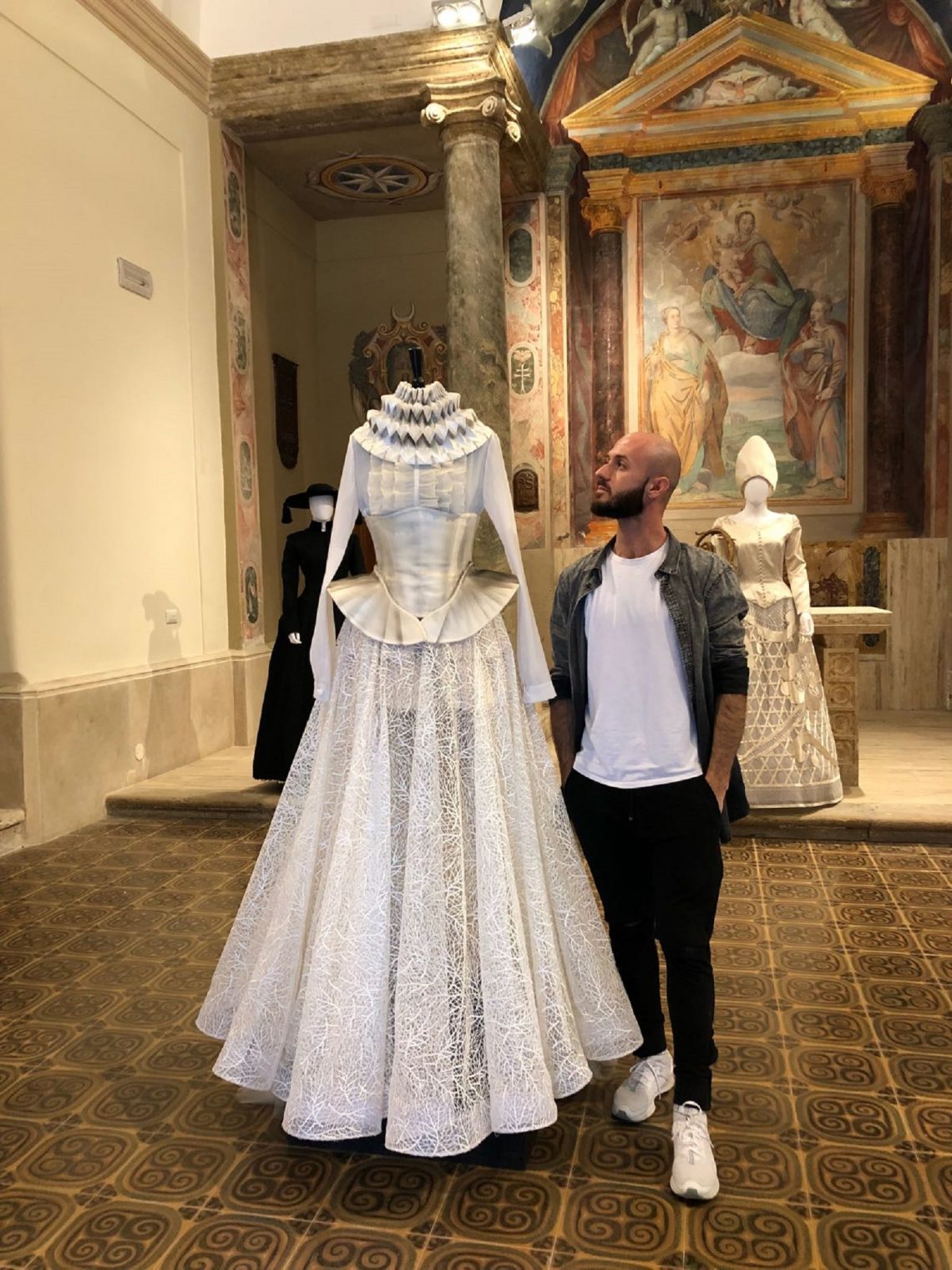 World Famous Designer Ivan Donev to Train Fresh Talents at TexTailor Expo 2019
12.10.2019
Ivan Donev, the extremely successful designer working in Rome, Italy, will be the special guest of the International fair on textile and fashion – TexTailor Expo 2019, held during 7th – 9th November in International Fair Plovdiv, Plovdiv, Bulgaria. The unique artist of world-wide recognition will put together a specialized workshop for young designers.
In two days he will reveal to emerging designers not only how to create their own models but also how to build-up their own vision and to position themselves as a brand, leaving a trail in the world of fashion. The participants in the workshop will learn how to present their projects to the critics and influencers, how to put together their collections so that their idea and vision be available to wider audiences and customers. Ivan Donev will demonstrate the subtleties of every detail in the creation process until a high-quality fashion art is created. Thus, the Designers' Workshop of TexTailor Expo will contribute to the development of a whole new generation in Bulgarian and International fashion.
Ivan Donev was born in Plovdiv, but he works and lives in Rome, Italy, where in 2011 he graduates the Koefia International Fashion Academy. Soon the media announces him for "the adopted stylist of Italian haute-couture".
His models have been worn by celebrities from all over the world on many of the most prestigious events such as the Venice Film Festival, Night of the Stars in Hollywood, the Oscars, sir Elton John's charity dinner, the BAFTA Awards, the Napa Valley Independent Film festival, the Spirit Awards, Hollywood, etc. The actresses Briana Evigan, Sofia Milos ("CSI:Miami"), Christina Ochoa ("Blood drive"), the signer Daya (a Grammy-award winner)and many more are amongst the admirers and proud owners of Ivan Donev hautecouture models. He is a winner of more than 15 international awards, including RCC Oscar for fashion, "Best International Designer" category – Chicago, USA, and the CertiLuxe Award 2013 for innovations, uniqueness and quality in fashion design in the Milan Fashion Week. The talented artist is also engaged as a university teacher.
The Designers' Workshop will be the main accent in the accompanying program of this year's TexTailor Expo. The pristine International Fair depicts technologies, machinery, accessories, innovative collections and ready-to-wear apparel. It puts closer leading producers and marketers of the textile & fashion industry. The Expo demonstrates effective solutions for the development of the sector not only domestically, but locally for the Balkans as well. In the up-coming second edition of the B2B forum the international presence will be expanded and diversified by Chinese representatives. More than 3000 visitors are expected from all over the world.