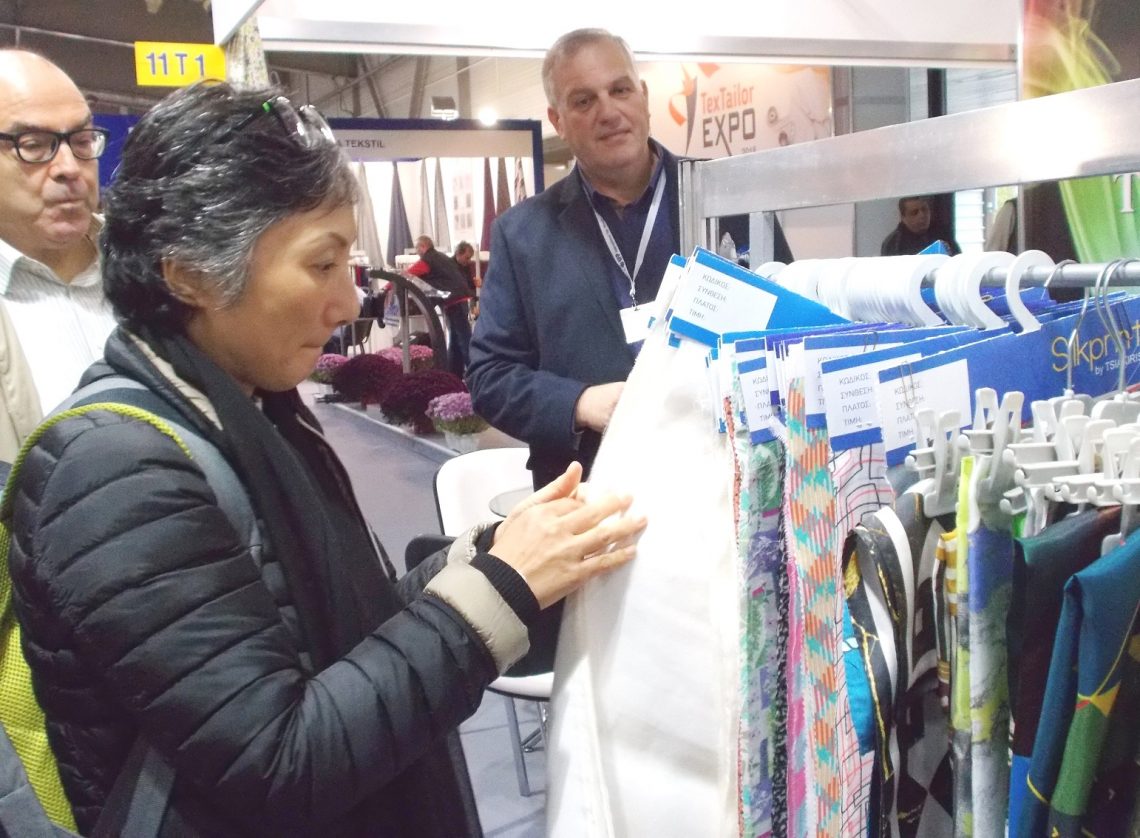 TexTailor Expo 2019 with more business segments
12.10.2019
The second edition of the largest textile and apparel expo in Bulgaria will be more diverse as it will include more segments from both industries and more diverse participants. They will showcase machinery, supplies and manufacturing services, fabrics, yarns, accessories, ready-made garments, knitwear, linen, textiles for home and hotels. Logistic companies will be presented for the first time. The Expo will again feature a designer area and fashion shows of exhibitors.
The TexTailor Expo 2019 will be held in the period 7 – 9 November at the International Fair Plovdiv. Special guest is the world-renowned designer Ivan Donev, who will lead a workshop for young talents.
Companies from seven countries show the latest generation of products in the industrial part of the exhibition. Thus, manufacturers can see technological and technical developments. The German company presents the largest laundry and dyeing base in Eastern Europe, located in Kardjali. Another exhibitor from Germany is engaged in the processing and transport of fabrics. New textile production methods are present in expositions in Spain, the Netherlands and Greece.
Another interesting feature is the participation of ten Chinese companies whose products impress with both quality and price. They will show polyurethane clothing and windbreakers, bedding, home and hotel kits, yarns and knitwear, various fabrics, ready-made garments and other goods.
The presence of leading Bulgarian textile companies is very strong at TexTailor Expo 2019. Among them is one of the major exporters of a wide range of yarns for hand knitting as well as toweling. Other exhibitors offer textiles, materials, services and equipment. New for the Expo are the machines and consumables for digital printing in the field of advertising, and the company is developing its own program for recycled equipment for limited budgets.
Famous Bulgarian designers and manufacturers of ready-to-wear clothing, as well as work-cooperatives known for their collections of women's, men's and children's garments and knitwear, participate in the fashion part of the exhibition. Starting companies in the fashion industry will also have the opportunity to learn about good practices, get specialist advice, take advantage of professional services such as technical design – designing patterns, based on a photo or description.
The second edition of TexTailor Expo presents a wider range of industry news. The exhibition became unifying center of the Balkan fashion industry with its debut last year, when it welcomed close to one hundred exhibitors and more than 3,000 professionals from 13 countries. Their number is now expected to be larger.
You May Also Like