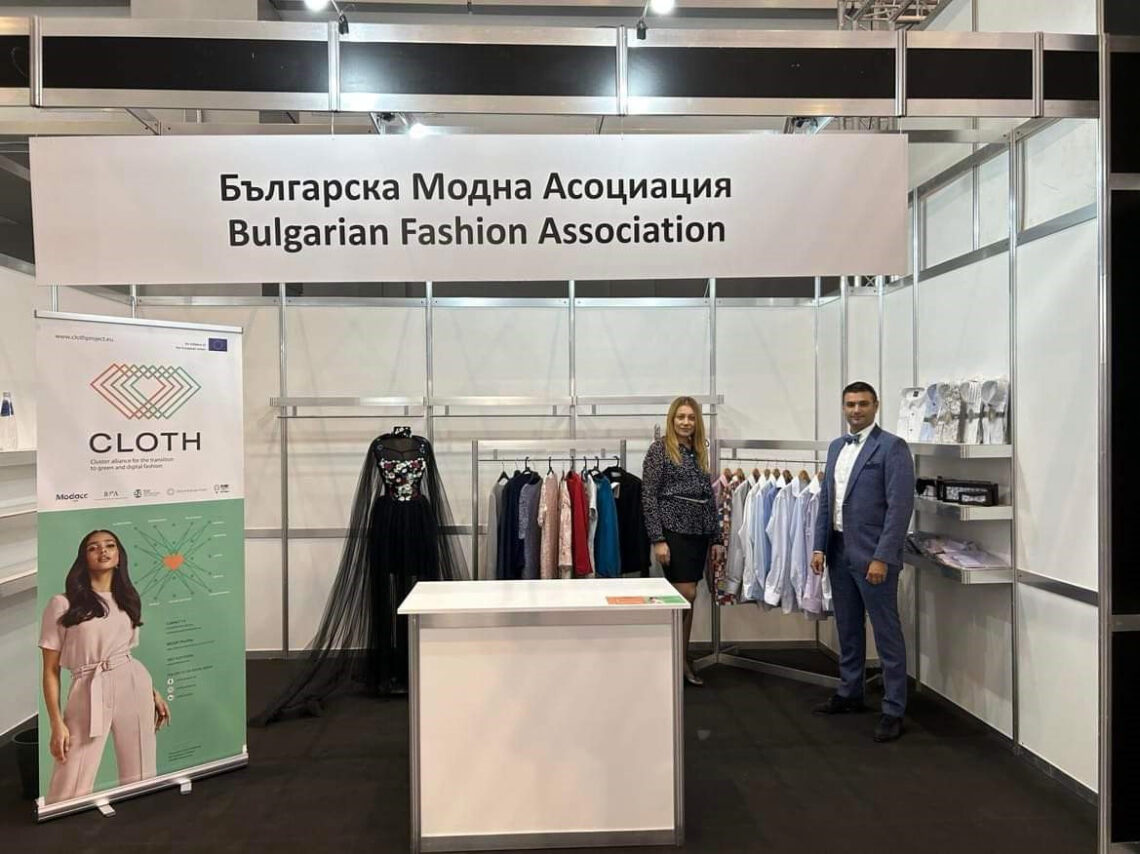 Bulgarian Fashion Association presented CLOTH project at TEX TAILOR EXPO
31.10.2022
Silvia Kabaivanova – Chairman and Dean Manev – Vice Chairman of Bulgarian Fashion Association attended the Tex Tailor Expo Fashion Fair, which took place in Plovdiv 27-29 October 2022.

During the fair on 28th October they presented the CLOTH project in a special 1h session in front of fashion brands, producers, retailers and fashion universities.
They also had a special exhibitor booth where all the 3 days of the Fair, the project was promoted among exhibitors, visitors, institutions and special guests.