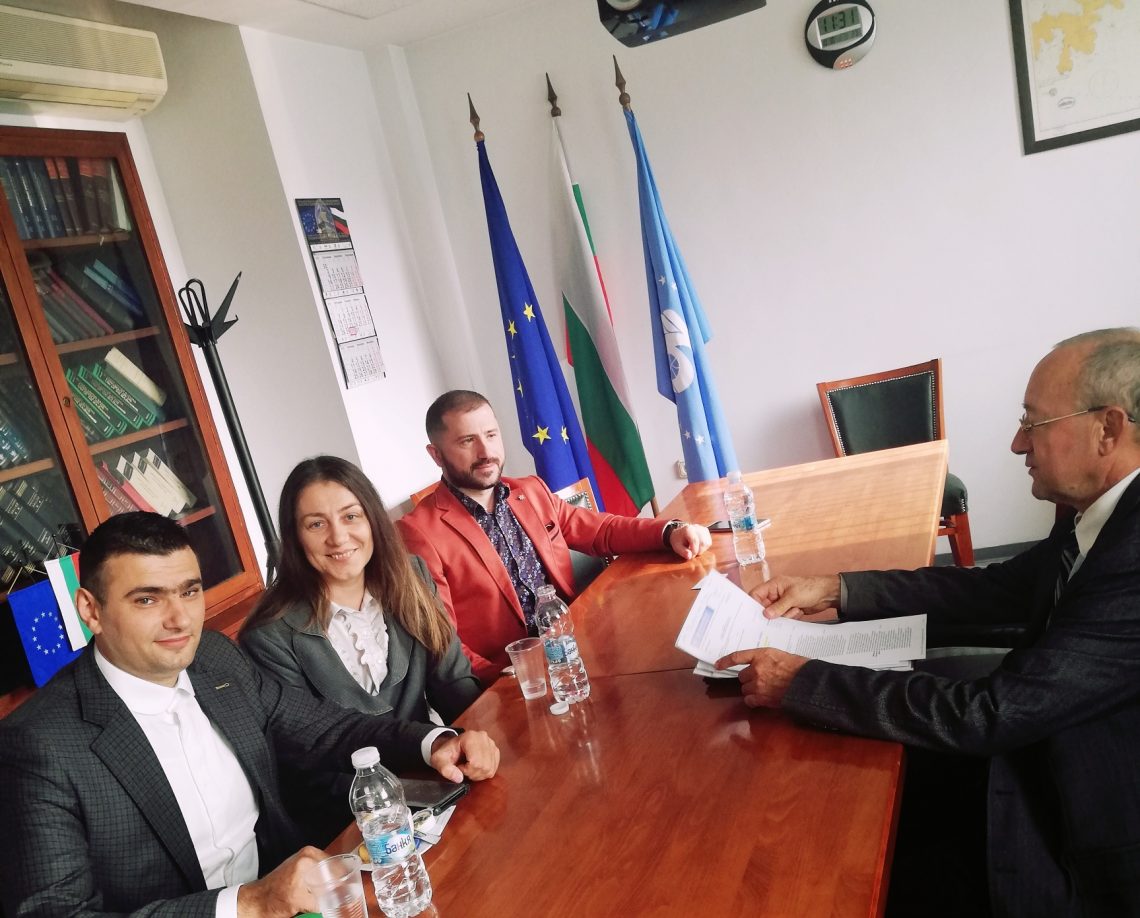 Good news for the Bulgarian fashion industry
01.11.2019
On October 30, 2019, a meeting was held between representatives of the Bulgarian Fashion Association and the Bulgarian Chamber of Commerce and Industry (BCCI) to discuss opportunities for cooperation and development of the new organization.
During the meeting, the Bulgarian Fashion Association (BFA) was represented by Silvia Kabaivanova, its chairman and long-time editor-in-chief of www.fashion.bg, Dean Manev, deputy chairman of BFA and Milen Dobrev, executive director of the Ruse Chamber of Commerce and Industry.
Bulgarian Fashion Association has already planned its participation in a number of events at home and abroad, with the aim of promoting Bulgarian fashion and assisting companies in the industry in entering foreign markets. The start is at TexTail Expo 2019 (7-9 November in Plovdiv), where the association will have its booth. On November 27-28, BFA will also participate in the White Label World Expo in London, bringing together thousands of global business leaders, entrepreneurs, online sellers, retailers and distributors to meet representatives from Amazon, E-Bay, Shopify and more top e-commerce companies. BFA invites companies that want to present its products furing the events in Plovdiv and London to contact the association by e-mail: silvia@bgfa.eu
During the meeting, the President of BCCI Tsvetan Simeonov expressed interest in the initiatives and plans of the newly formed Association and stressed BCCI's commitment to domestic production.