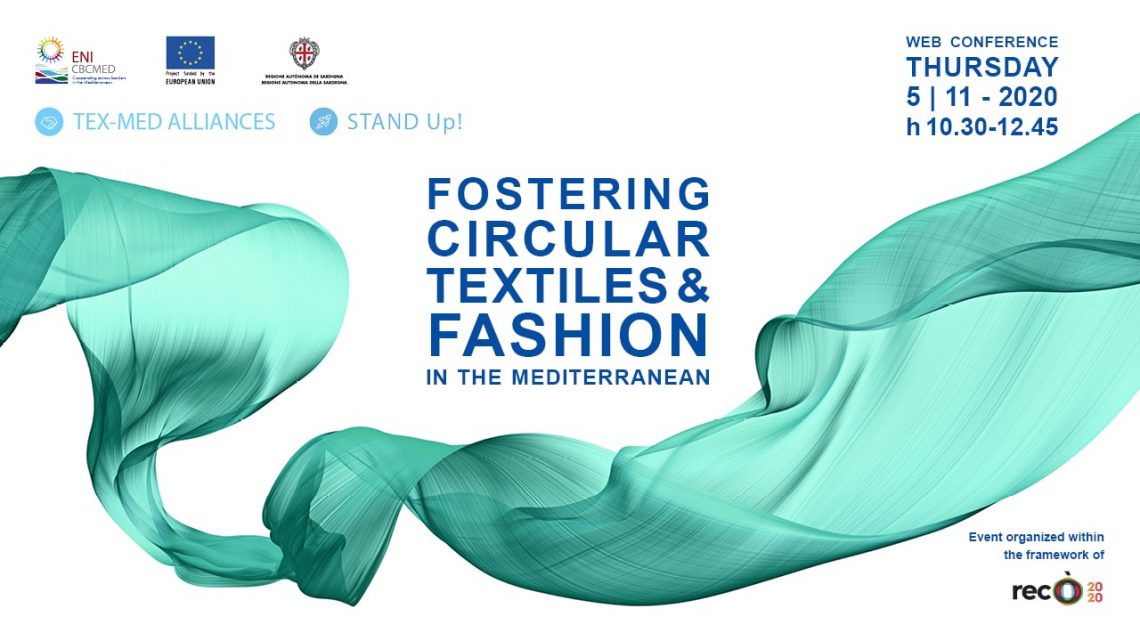 Fostering Circular Textiles and Fashion in the Mediterranean
04.11.2020
On Thursday 5 November 10: 30-12: 45 will take place the web conference "Fostering Circular Textiles and Fashion in the Mediterranean".
The initiative is part of the Recò Festival of Circular Economy and is co-organized by the Prato Textile Museum and Confindustria Toscana Nord as part of the European STAND Up! and TEX MED Alliances, both funded by the European Union through the ENI-CBC MED Program. Through the presentation of the two projects and selected good practices, the conference will offer an overview of the challenges and opportunities offered by the development of a circular textile economy in the Mediterranean basin, both for established companies and for start-ups. The web conference will take place on Facebook Live and also stream on YouTube starting from 10.30 on November 5.
Detailed agenda http://bit.ly/Nov5_Agenda Registration http://bit.ly/RegistrationNov5
The STAND Up! Project In short
STAND Up! Action on Sustainable Textiles for the Development and Networking of circular economy companies in the Mediterranean is a 30-month project (July 2020-December 2022) that will provide a wide range of innovative solutions and tools – such as training, technical and design, financial support, market opportunities, technology transfer, – to stimulate the birth and growth of eco-innovative companies in the Mediterranean area. About 200 start-ups and young companies will be directly involved in activities and will benefit from the project. Equal opportunities will be ensured for women and young entrepreneurs (25-35 years).

Partners of the STAND Up!
ARC-SCP / RAC Regional Activity Center for Sustainable Consumption and Production, Spain
TEXFOR Textile Industrial Confederation, Spain
BERYTECH Foundation, Lebanon
SEKEM Development Foundation, Egypt
CETTEX – Center Technique du Textile, Tunisia
Textile Museum Foundation of Prato, Italy
CITET – Center International des Technologies de l'Environnement, Tunisia
You May Also Like