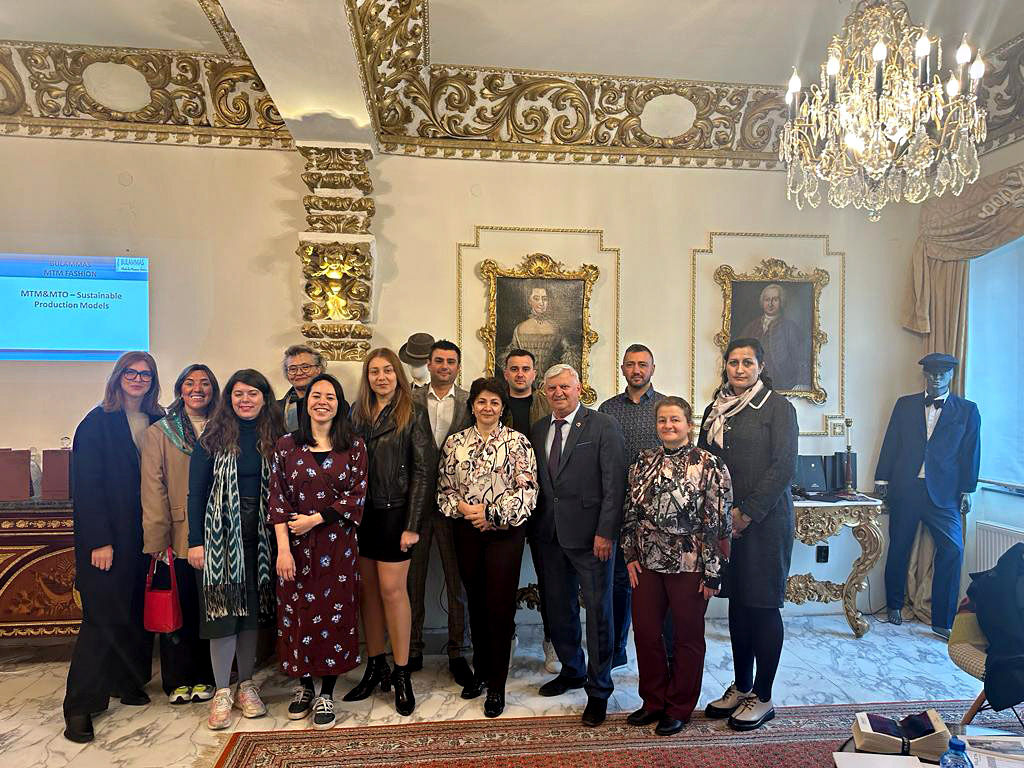 Clothing manufacturing, new business models, circular economy and digital fashion were the focus of the CXC in Ruse/Bucharest
26.04.2023
The CLOTH project ClusterXchange visit in Ruse and Bucharest was held from 19th to 21st April 2023. SMEs and clusters from Denmark, Spain and Moldova took part in this short-term exchange in the EU supported CLOTH Project .
24 April 2023 – Ruse / Copenhagen / Aix-en-Provence / Barcelona / Iasi : CLOTH Project, the european alliance which brings together individuals, companies and clusters working on the transformation of the fashion sector towards sustainability and digital is announcing the results from its ClusterXchange event that took place in Bucharest, Romania on 19th April and in Ruse, Bulgaria on 20th and 21st April 2023.
The ClusterXchange started in Bucharest, where the participants visited Gentlemen's tailoring – Shop for custom formal garments for special occasions and the clothing factory Merer.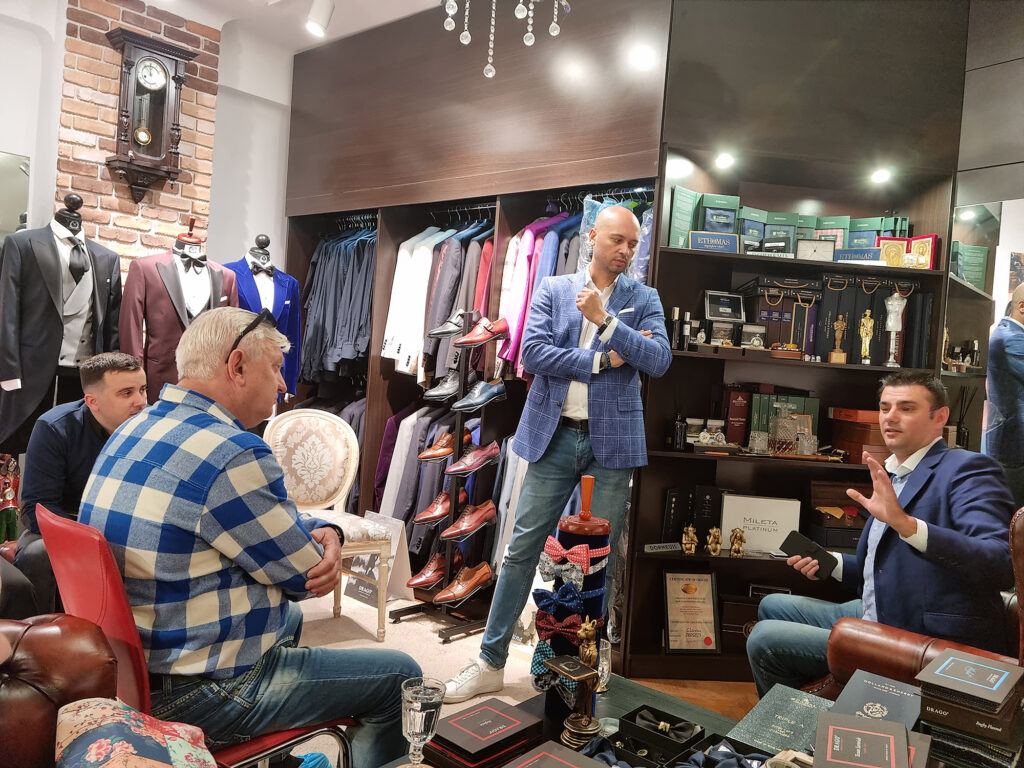 Gentlemen's Tailoring owns the first private showroom in Romania dedicated to men. Тhey make men's suits (ceremony or business), coats and shirts according to the customer's measurements from Egyptian cotton, wool, cashmere, mohair, silk, velvet and they collaborate with famous fabric manufacturers from Italy and UK. In addition to the suit, they provide various accessories such as cufflinks, tie pins, lapel and shirt pins, ties, scarves, armbands and bow ties made of silk, velvet, shoes.
At the clothing factory Merer we saw production of men's shirts – classic and traditional shirts with embroidery.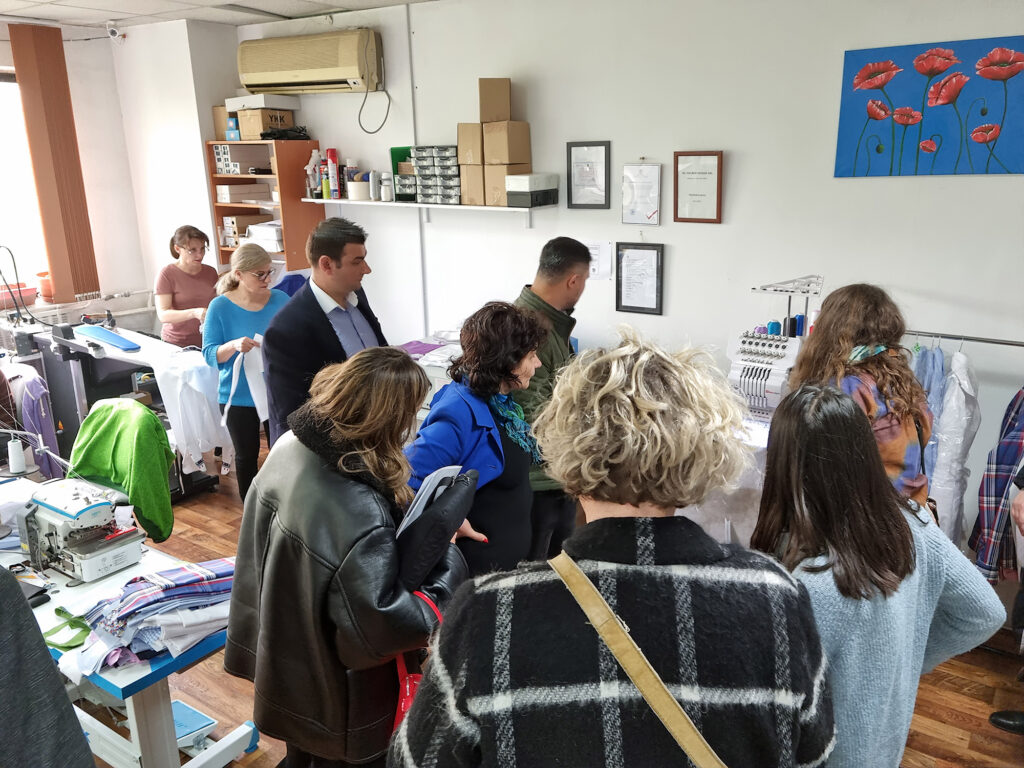 On the next day the participants of the ClusterXchange visited several factories and workshops in Ruse. They started at Bulammas Made-to-measure where they saw the production of men's shirts, trousers and accessories and learned about the new business models made-to-measure and made-to-order. At the factory of Gabic they learned the advantages of dye-sublimation over other methods of textile printing and why sublimation printing is sustainable. They also visited the factory for production of women's garments Savana. At the end of the day they visited Charlino – one of the oldest Bulgarian fashion brands, which sells their brand in many foreign countries. They also produce stage outfits for operas and theatres around Europe and Asia.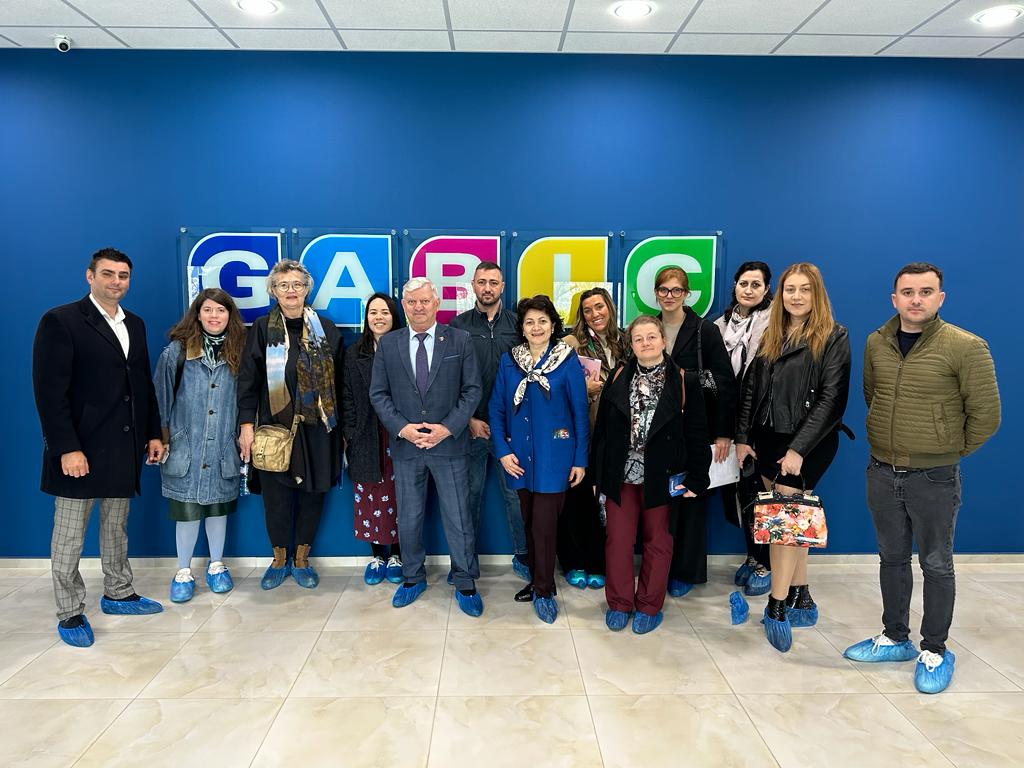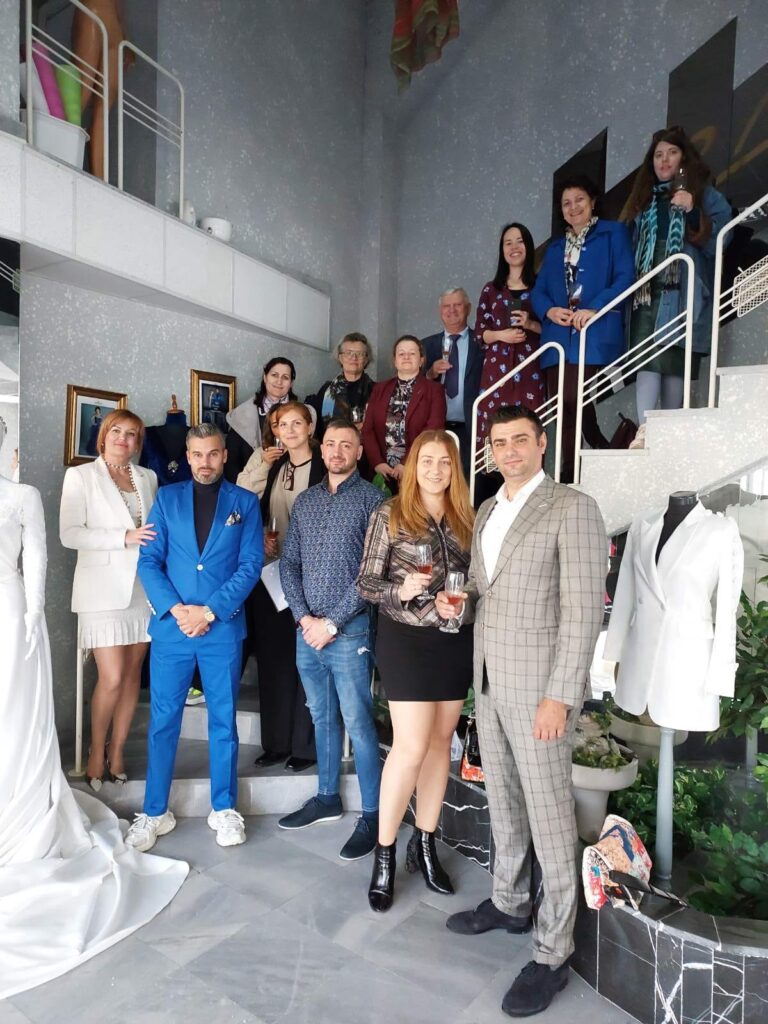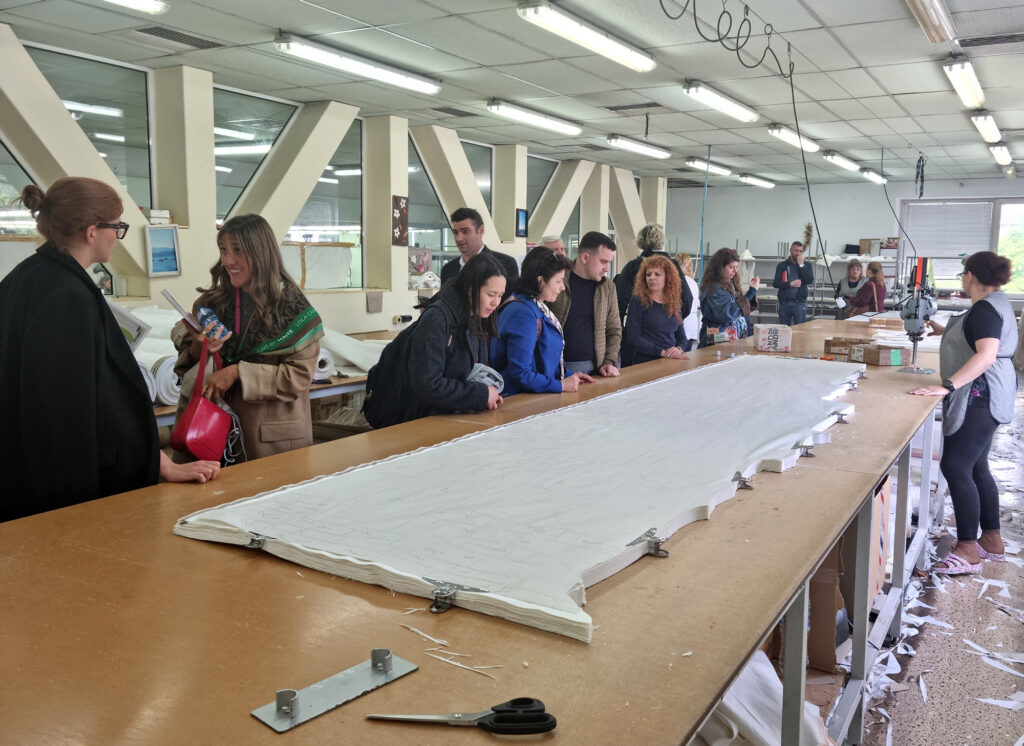 During the day there were several presentations at Ruse Chamber of Commerce and Industry. First Milen Dobrev, Executive Director of the Chamber presented its work and current projects. Ekaterina Yordanova from Enterprise Europe Network Ruse presented the services that EEN offers to the SMEs.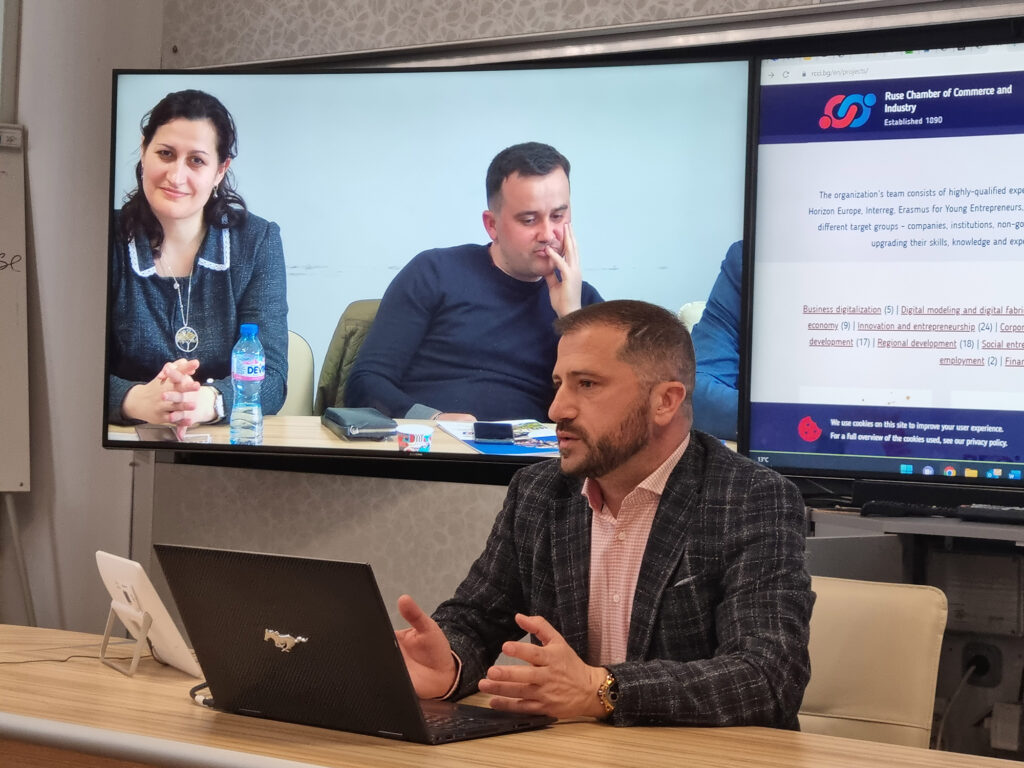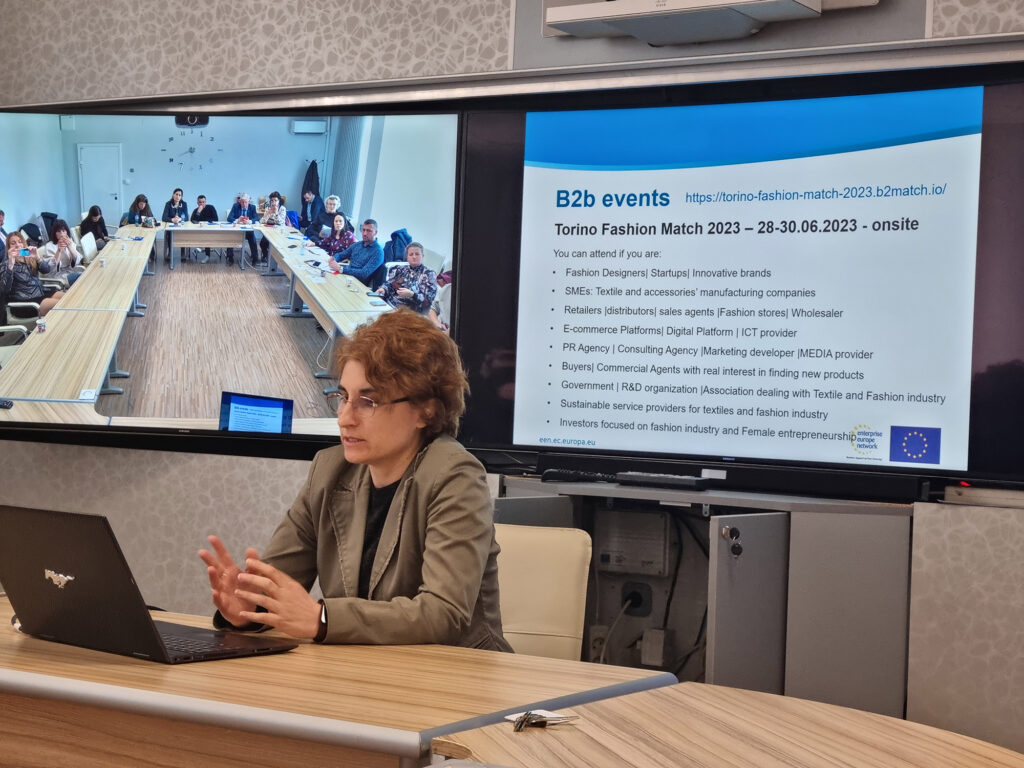 The participants also learned about Bulgarian circular economy from TexCycle. The company was found as a textile sorting and wholesale enterprise in the year 2000 in Bulgaria and expanded to a group of textile recovery companies, specialized in the collection, sorting, distribution and recycling of pre-owned clothing, shoes, and other textiles.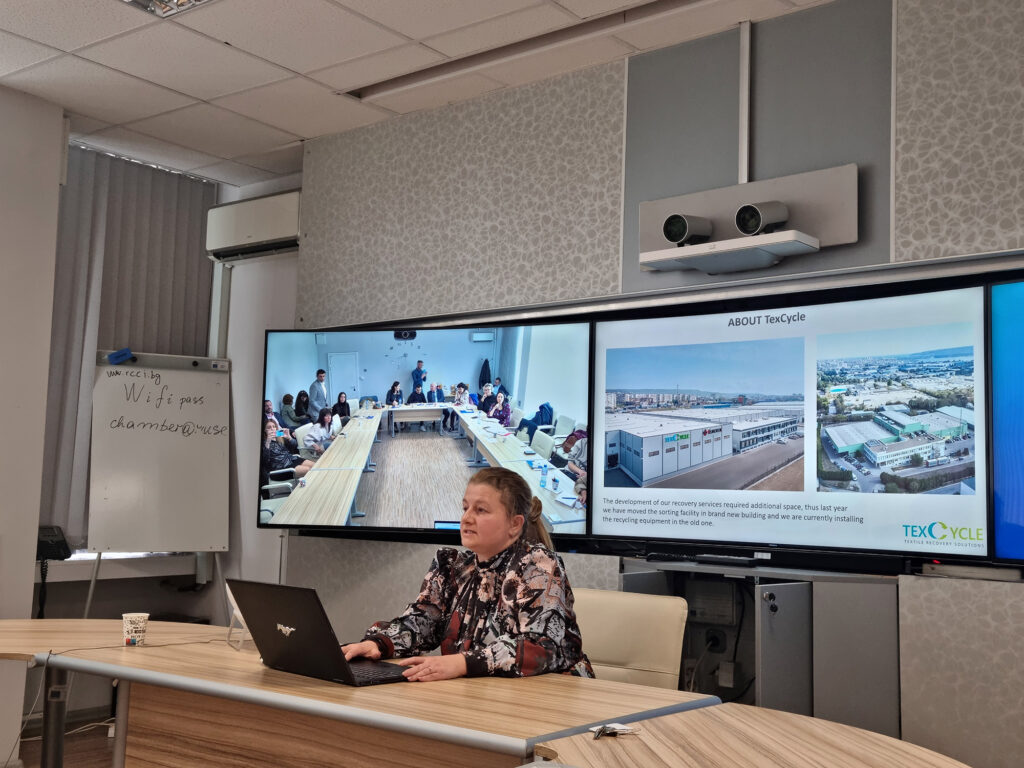 Anna Naydenova connected online and presented the Bulgarian ICT Cluster and their current projects and support for the SME digitalization.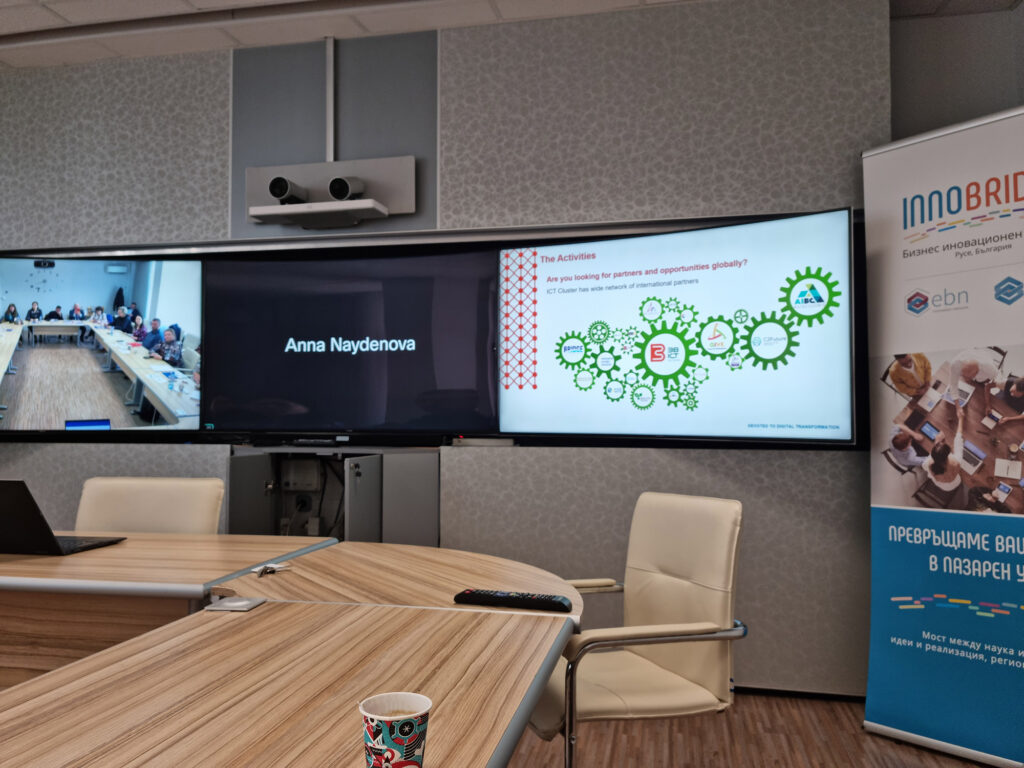 BFA had also invited to the CXC at RCCI other fashion companies from Ruse, among which Maximmilian shoes and DIR Styles and a B2B meeting was held.
The third day started with a visit to the Future Education Space at the University of Ruse, where the companies tested VR applications and 360 degree fashion shows, presented by Assoc. Prof. Galina Ivanova.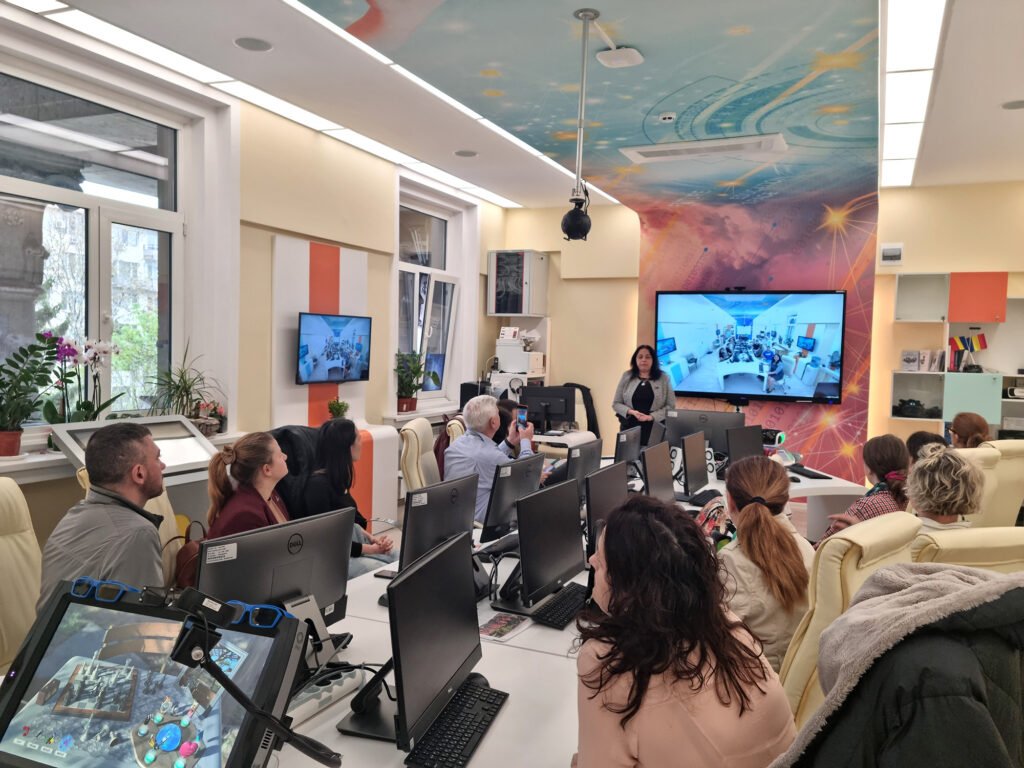 After that Assoc. Prof. Plamen Zahariev made a presentation of 3D technologies for the fashion industry and the participants saw 3D scanners and printers.
Then we visited Fenix 94 – a manufacturer of women's and men's socks. We saw the whole process of making socks and they also showed us innovative ski socks with heating that they produce for a client.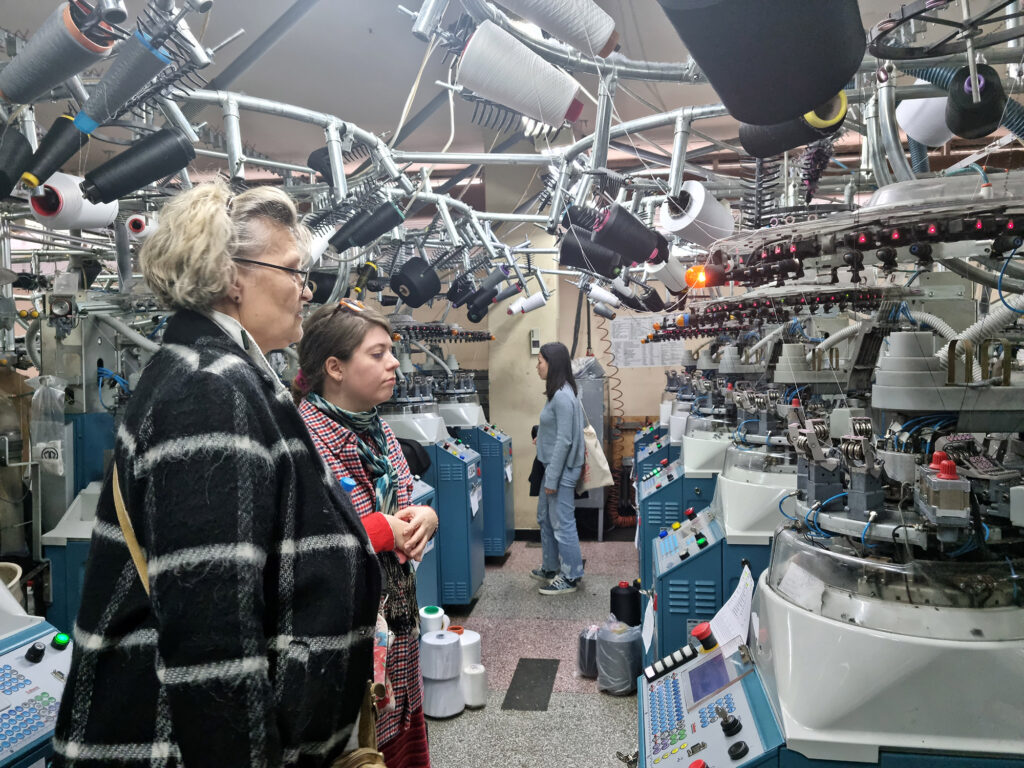 In the afternoon we visited the fashion school "Nedka Ivan Lazarova" where we even had a mini fashion show, orgnized by the pupils.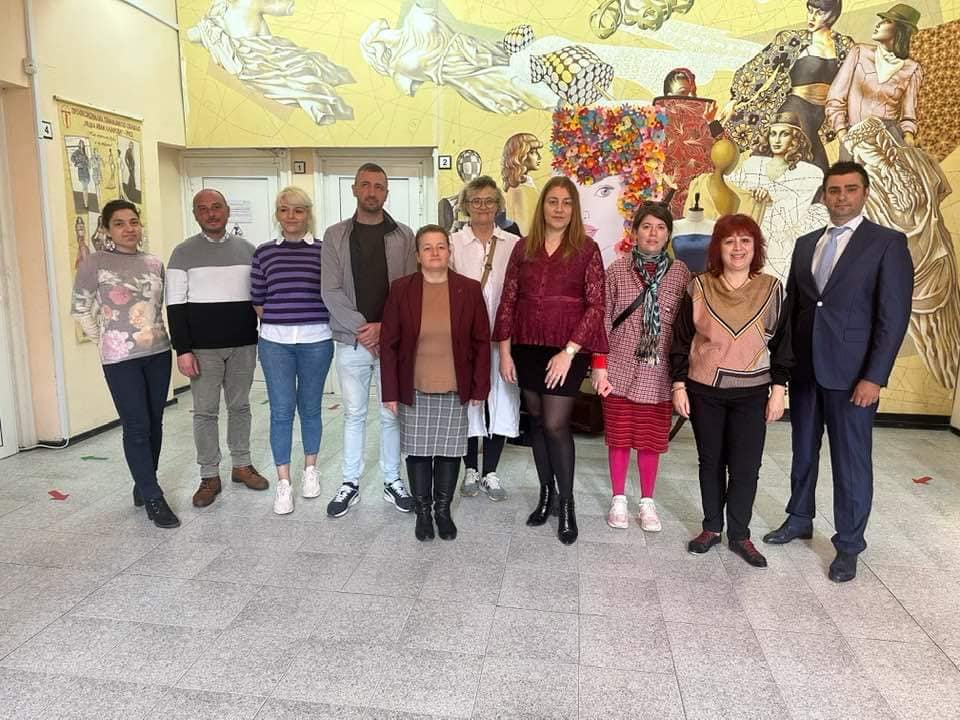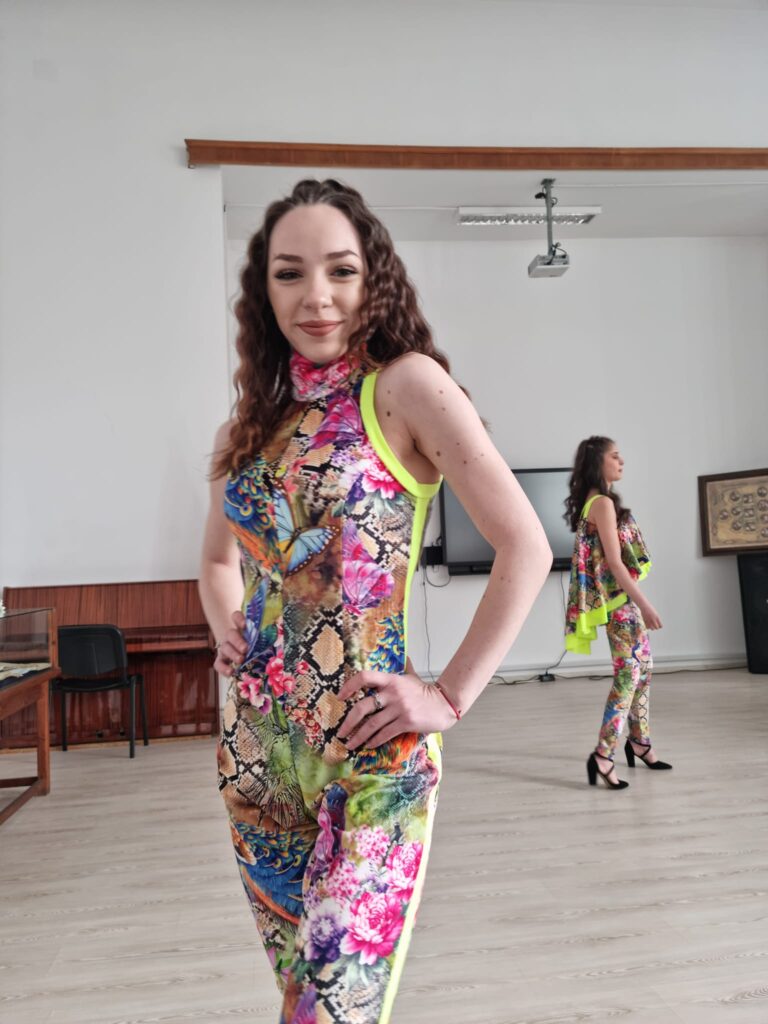 The exchange ended with a walk on the main pedestrian street and a visit to the shops of Bulgarian fashion brands – Danini, Rosi Fashion, Kensol, Lucy, Martini shoes, etc.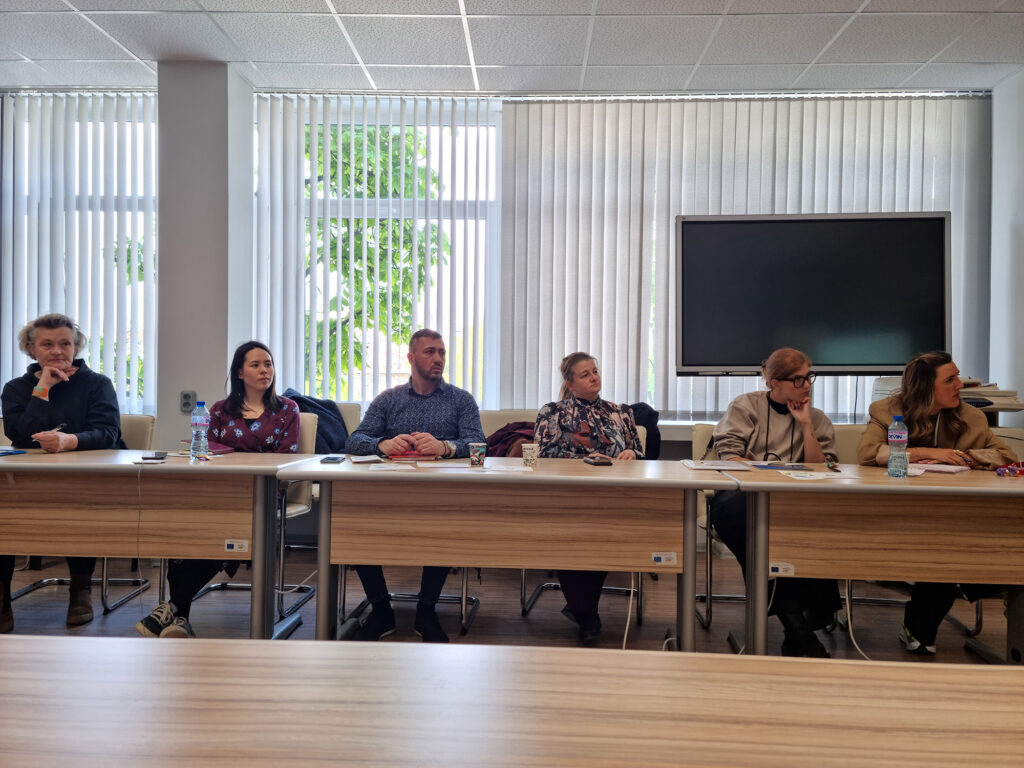 About CLOTH
CLOTH project – CLuster Alliance fOr the Transition to green and digital fasHion – is a new alliance aiming to create a favorable ecosystem of relevant stakeholders, from a cross-sectoral perspective, promoting a greener, smarter and more competitive and innovative European Fashion industry.
The CLOTH project is an integrated cross-sectoral partnership with 5 partners from 5 European countries (Spain, Bulgaria, Romania, Denmark and France) working on different value chains: Fashion and Textile, circular economy, creative industry and Digital.
During the EU supported CLOTH Project will be organized minimum 100 short-term exchanges between targeted members of clusters located in other countries.
The CLOTH project is funded by the European Innovation Council and SMEs Executive Agency (EISMEA), under the powers delegated by the European Commission, COSME programme, call COS-CLUSTER-2020-3-03 / COS-CLUSTER-2020-3-03-1 (European Cluster Excellence Programme with ClusterXchange scheme connecting ecosystems and cities).
For more information: https://clothproject.eu/
You May Also Like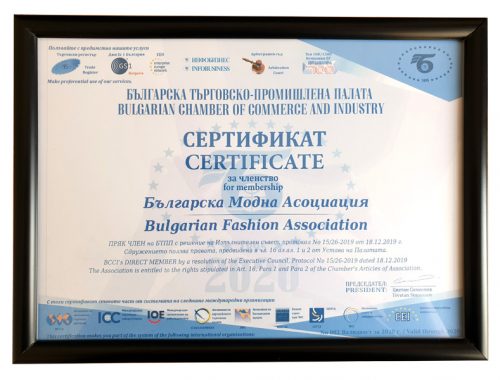 04.01.2020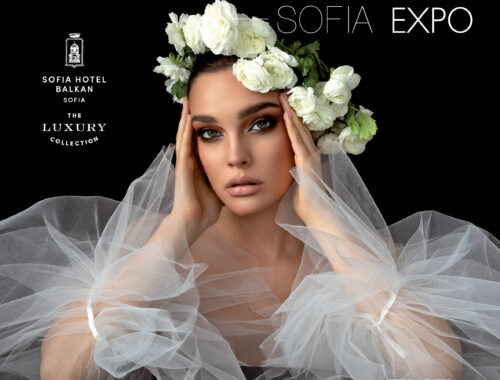 08.11.2022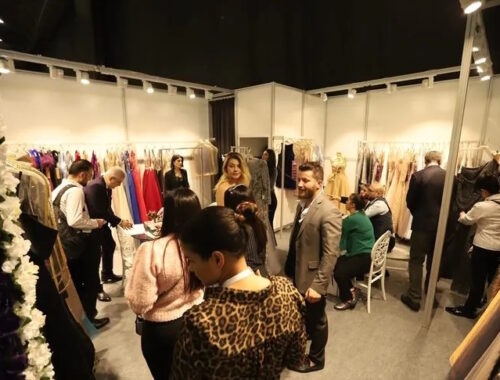 26.02.2023